Ancient legend held that the Roman empire owed its foundation to a wolf. Now, more than 2,700 years later, some of the last and best-preserved remains of the civilization still have a canine protector – but with an unmistakably 21st century twist.
Enter Spot, the four-legged robot "dog" from Boston Dynamics. He's just been given a new job: protecting the ruins of Pompeii.
Advertisement
Originally developed in 2015, Spot was designed for search and rescue missions in situations too dangerous or unreachable by humans. He's also extremely steady on his feet, even on uneven or slippery ground – a combination of talents that authorities in charge of Pompeii believe make the dog perfectly suited to this new vocation.
"Today, thanks to collaboration with high-tech companies and in the wake of … successful experiments, we wish to test the use of these robots in the underground tunnels that were made by illegal excavators and which we are uncovering in the area around Pompeii," Gabriel Zuchtriegel, Director General of Pompeii Archaeological Park, said in a press release.
"Often the safety conditions within the tunnels dug by grave robbers are extremely precarious, as a consequence of which the use of a robot could signify a breakthrough that would allow us to proceed with greater speed and in total safety."
Spot isn't the only high-tech tool making a debut at the ancient archeological site: park researchers have already been experimenting with the Leica BLK2FLY – a flying laser scanner capable of autonomously conducting 3D scans, the press release, dated Monday, revealed. While Spot boasts his own autonomous laser-based scanner and a color camera with a 360-degree field of vision, he can also be linked up to the BLK2FLY to monitor the site as a team.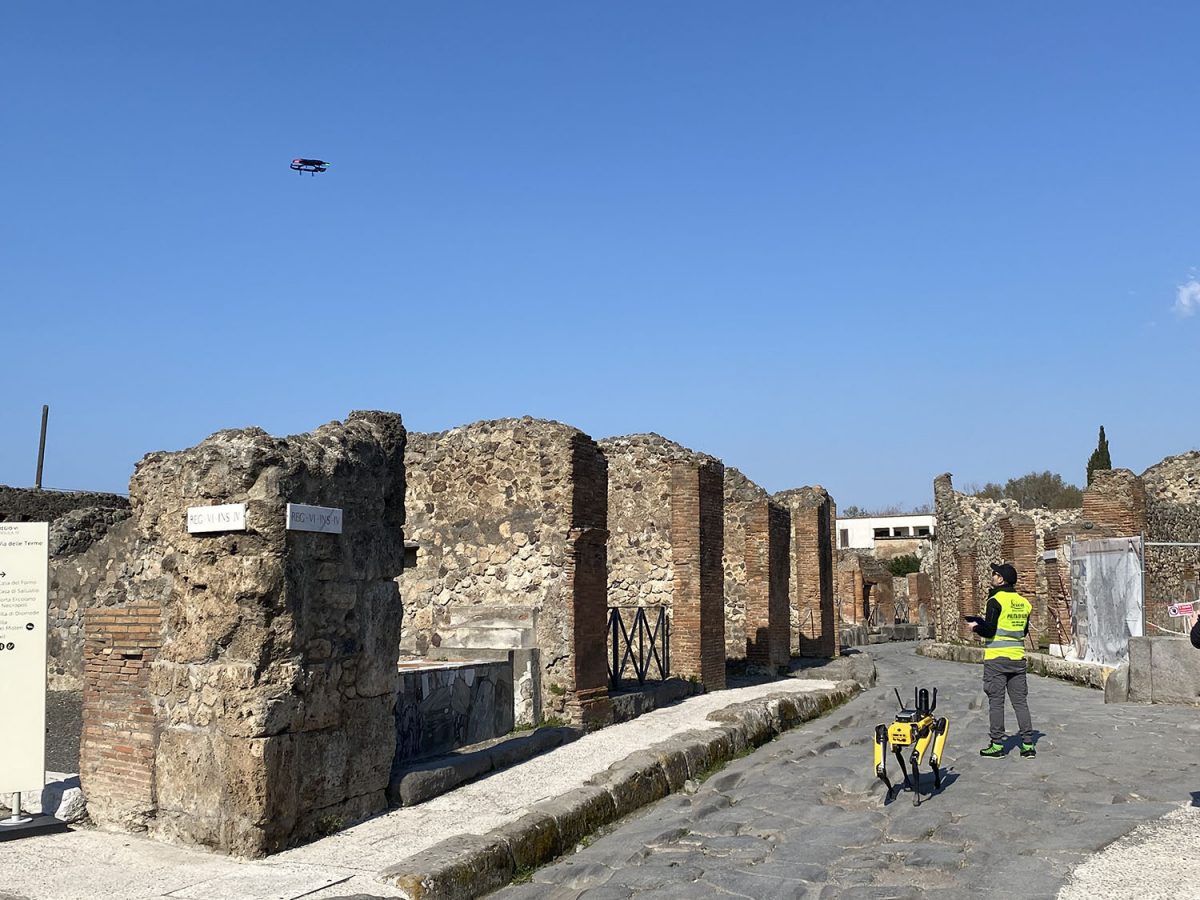 Together, Spot and BLK2FLY represent some of the very first examples of autonomous robots being used in archeological sites. There are good reasons for that: while "technological advances in the world of robotics … have produced solutions and innovations typically associated with the industrial and manufacturing world," Zuchtriegel explained, "until now [they] had not found an application within archaeological sites due to the heterogeneity of environmental conditions, and the size of the site."
And with his new home spanning 66-hectares (163-acres) of ancient and precarious ruins, Spot certainly has his work cut out for him. But his recruitment couldn't be timelier – while Pompeii survived intact for nearly two millennia after the eruption of Mount Vesuvius, in recent years the site has started falling victim to an even deadlier nemesis than volcanoes: humans.
Thanks to tourism pressures, climate change, and good old-fashioned tombaroli – the local name for tomb raiders – Pompeii was declared to be in a state of emergency by the Italian government back in 2008. And in 2010, the decaying state of the site hit the news again when the House of the Gladiators collapsed, with critics saying that preservation efforts had been badly managed. By 2013, things had gotten so bad that Unesco was threatening to add Pompeii to a list of world heritage sites in peril unless Italian authorities took action.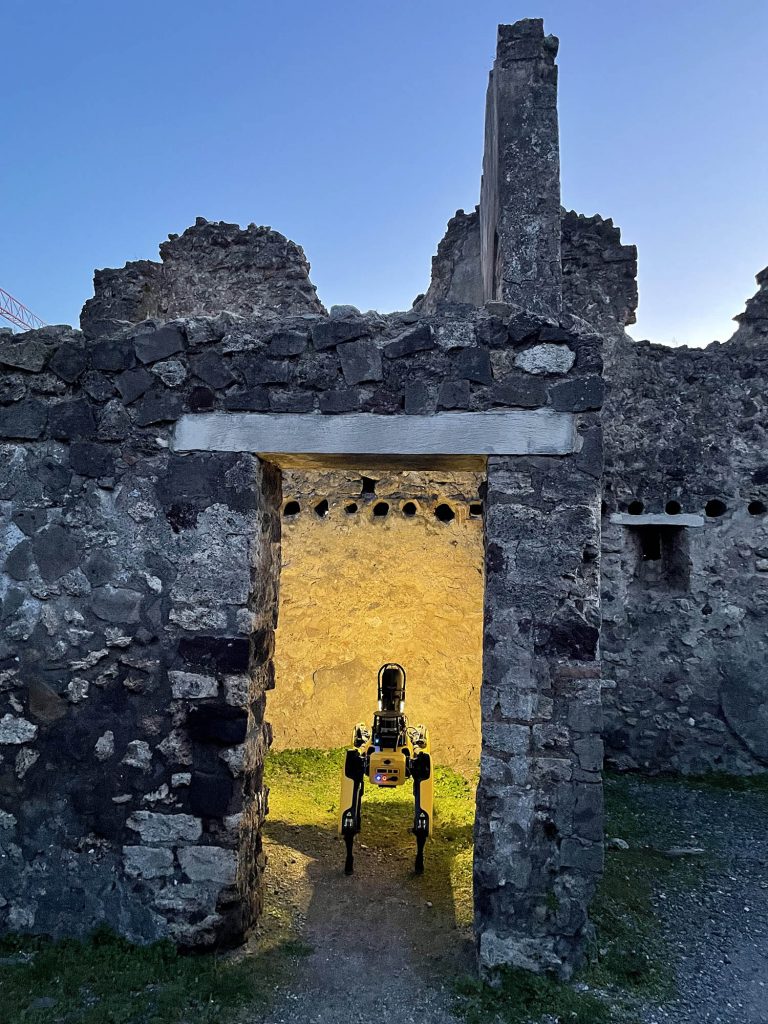 But with Spot, and his airborne pal BLK2FLY, Pompeii authorities hope to find an ultra-modern solution to preserve and protect this ancient town.
Advertisement
"The objective of using innovative technological solutions is precisely to improve both the quality of monitoring of the existing areas, and to further our knowledge of the state of progress of the works in those areas undergoing recovery or restoration, and thereby to manage the safety of the site, as well as that of workers," the park officials said.
"[The project] aspires to an intelligent, sustainable and inclusive management of the Park, which makes use of an integrated technological solution, rendering Pompeii a Smart Archaeological Park."