In case you thought everything had ground to a halt in the wake of this global health crisis, rest assured that the US infrastructure will still be very much a part of the conversation as the workforce gets back into its groove. From skyscrapers to energy grids, complex things will need to be made, and we will still need people to draw up the plans.
Advertisement
That's why it should come as no surprise to anyone scanning the job outlook reports that engineering jobs will continue to grow in the next decade. But drill down into that broad job description of engineering and you'll see that most of the in-demand fields have one thing in common: A strong foundation in math proficiency.
Again, that's not much of a surprise. Ask any working engineer who's gone the traditional training route through a university program, and they'll tell you that if you want that degree, you can expect countless hours of staring at numbers and formulae.
The reality is that you need to know your math if you're hoping to make it as an engineer, but do you have to commit to a university program to see if you have what it takes?
Enter The Mathematics for Engineers Prep Bundle, a collection of online courses that will introduce you to many of the math concepts you'll want to know as an engineer. You can get it right now for only $28.99.
Advertisement
Online learning is an increasingly popular path to career readiness for a lot of reasons. Tuition fees are certainly not the least of them. But for aspiring engineers, it's a great way to get your feet wet in all that math before you commit to a university degree program.
The instructors in the Math for Engineers bundle are experienced engineers themselves: Kashif Altaf is a best-selling instructor on the online learning platform Udemy who comes to the job with 11 years of university teaching experience. Mark Misin is a veteran Aerospace and Robotics Engineer, and their combined approach boils the vast scope of higher math down to concepts that apply directly to the work students will be doing in their everyday lives.
60 hours of training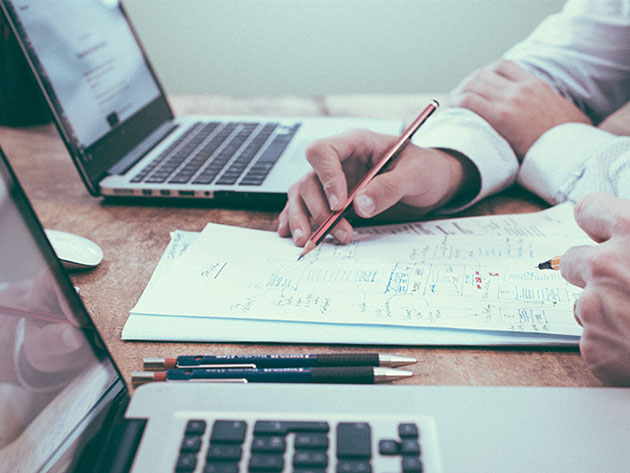 With over 60 hours of material and exercises, the scope of Misin and Altaf's engineering boot camp can be intimidating, but rest assured that you'll have lifetime access to the courses so you can go through them at your own pace.
Advertisement
While you'll need some basic algebra knowledge going in, the opening courses on this subject are a breeze compared to the collegiate experience. Altaf's primer on linear algebra and a follow-up course on Algebra 2 will take you from basic graphing problems to sketching out parabolas in just a few hours.
With that information under your belt, you'll move on to Calculus. That's the meat of this course bundle, and it's taught by Misin with an intuitive, hands-on approach. In his hands, calculus isn't just a series of formulas to memorize. It's a toolbox that will allow you to get under the hood of what engineering is all about. Differential equations and vectors aren't just taught in an easily understandable way; they're applied to real-world problems in various engineering fields.
The bundle also rounds things off with a trio of courses that branch out into prep for some of the most math-intensive areas of engineering. Data engineers will put their linear algebra experience to work in the world of machine learning, while another class on statistics shows how it relates to common tasks in the field of business analytics. And Altaf's electrical engineering course teaches how all these complex equations can be translated into solutions when mapping out a power grid.
Best of all, this virtual number-crunching isn't just prep work. You'll get a certificate of completion for each of the nine courses, giving you a little something to validate your knowledge.
Advertisement
Right now, you can get lifetime access to the full Mathematics for Engineers Prep Bundle at $28.99, down 97% from the original MSRP.