Space has been a hot topic over the past few years, from exciting discoveries in the science world to gossip-style headlines about celebs securing their seats on space-bound rockets. It's incredible how much we're still finding and learning about out there, like this planetoid that was first spotted only two years ago. With this buzz comes the usual long-tail effect of popular culture: heightened interest, increased investments, and, of course, merch.
Advertisement
From glow-in-the-dark stickers to actual pieces of the moon and Mars, there are many ways to incorporate space into your everyday. That's where we say: who says specialty lights are only for kids? Whether you're a space fanatic or just appreciate a nice ambiance, the Sky Lite Laser Galaxy Projector is a fun and unique home item. Use it to create a far-out vibe for friends or simply to take a mental vacation to your very own galaxy, all with the flip of a switch.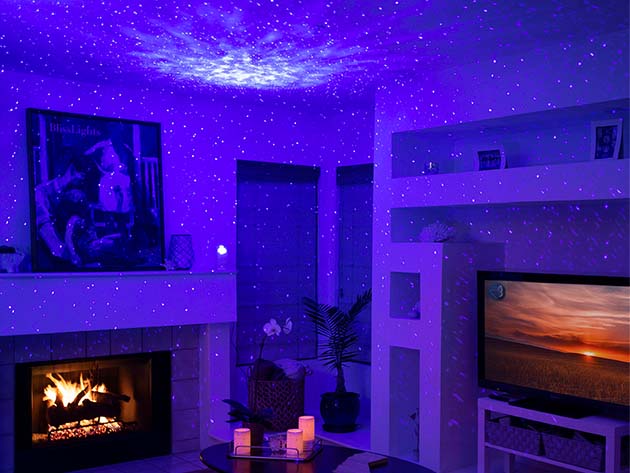 Here's how it works: Sky Lite projects a gorgeous galaxy of moving laser stars against a blue nebula cloud. The smart design means the projector can be tilted, so you can see the starry effect on your walls, ceiling, or even the floor. Multiple brightness options and different effects let you transform any space at your discretion, showering the room with stars.
Bring a taste of outer space to your TV room, bedroom, or office for a quick and easy change of scenery. The Sky Lite also adds a nice, calming touch to yoga studios and wellness spaces. Wherever you use it, rest assured that the small project's safety feature turns it off after six hours (you just might doze off under this soothing blanket of stars).
The perfect gift for any occasion, brighten someone's day with this special starlight projector. Right now, you can get $7 off the Sky Lite Laser Galaxy Projector with code ARKLIGHT.
Advertisement
Prices subject to change.